OBITUARY — Charles Strange Socci
February 17, 1966 – October 18, 2015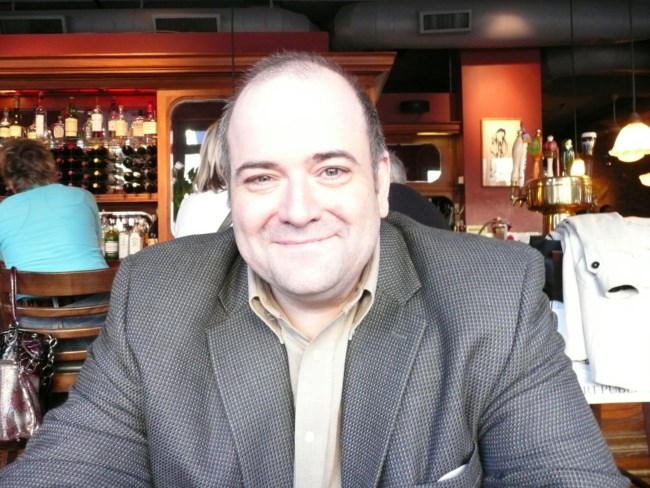 Charles Strange Socci; 49, husband of Kristin (McGarigle) Socci, passed away on October 18th, 2015.
Charley was born February 17th, 1966 in New Haven, CT. He grew up on the Shoreline in Centerbrook, Guilford, and Deep River, CT and graduated from Valley Regional High School in 1984. While in High School he studied the Saxophone with Jackie McLean. He continued his studies with Jackie in college and received his bachelor's degree from The University of Hartford, Hartt School of Music.
Charley played with the New England Jazz Ensemble,The Crystal Cruise Line World Cruise, Tours of Dream Girls and 42nd Street, and most recently held the Lead Alto Saxophone chair with Other Orchestra.
Charley studied IT administration and moved to NYC in 1999. He had a successful career as a Network Administrator working for Transperfect Translations and The International Rescue Committee. While at the IRC he attended Columbia University and earned his Master's Degree in IT Management.
On his return to CT, Charley founded his own IT firm, Centerbrook Technology,LLC. Along with his passions for technology,music, and photography, he learned HAM radio when he was 12 and took it back up again as an adult. Charley held his Amateur Extra HAM Radio license with the call sign K1DNR.
Charley and Kristin met in NYC in 2003 and married on Charley's birthday at City Hall in NYC on February 17th, 2004. Together they lived in the Washington Heights Neighborhood of Manhattan. Charley and Kristin moved back to CT in 2011 and most recently called Portland, CT home.
Charley was preceded in death by his Brother Joey, Father Peter Socci, and Mother Lily Socci (Strange). He is survived by his two children, Alex David Charles Socci, Norma Lucille Louise Socci, their mother Hedy Watrous, his wife Kristin Socci, 4 rescue dogs, Thelma, Louise, Lucy Lulu, and Leo. Kristin's parents Bruce and Karen McGarigle, his father's wife Sally Socci, dearest family friend Frances Outland, and many Aunts, Uncles, Cousins, Band mates, and friends.
————————————————————————————————–
I am Charley Socci and this is my weblog. I have lived in the Northeast United States all of my life.
I have been a jazz musician all of my adult life. Jackie McLean invited me into his home as a student when I was 16, and I studied with him through graduation at the Hartt School of Music. I've been playing professionally since I was 15 years old. My music career has taken me around the world several times. I have two compact discs as a leader, For Joey and The Visit, available on this site. I've been blessed to have been friends with or a student of some of the finest jazz musicians of all time. Through Jackie, people like Charlie Parker, Miles Davis, Bud Powell and Thelonious Monk became more like uncles than names in a book. I'm deeply grateful for all that has been shared with me and hold a deep desire in my heart to share it with others. Music is one of the most direct paths to the heart – both as the transmitter and receiver.

I currently play the lead alto chair in Michael Palin's Other Orchestra at Black Eyed Sally's in Hartford, CT every Tuesday night. Its a great joy to practice my craft and listen to the many great soloists in the band.
I am the owner and operator of Centerbrook Technology LLC – a consulting company that helps individuals and small to mid-size businesses understand and use technology more effectively.
I also have a Master's degree from Columbia University in New York City where I studied Executive Technology Management – where my thesis involved information technology serving Central and East Africa.
I've worked as a network engineer and technology manager for over 15 years.
I have had a few gigs during my adult life including professional saxophonist, music teacher; and information systems administrator for a large humanitarian NGO. (ok, more than a few if you count driving limousine, taxi and stocking shelves in a department store).
I also enjoy making photographs